The YorkU Graduate Program in Interdisciplinary Studies supports multiple ways of illuminating scholarly findings. To that end, students have an option to do a creative component to their thesis. This has taken the form of a film, photo exhibit, smart phone app, art instillation, puppets, novels, ebooks, a play, music, etc.  The list is as extensive as is the creativity of our students.  See below for a few examples. We're kinda proud of them.
Alexandra Busgang
Alexandra's Creative Component was a FILM which examines the aesthetic economy that fuels architectural consumption, and disallows mention of issues of ecology and land use, sublimating the land into an artificial oasis and creating massive amounts of waste. Check it out here:
Los Angeles: An Enquiry Into the Nature of Ideals from alexandra busgang on Vimeo.
Sue Patrick-Breit
Sue studied "The Phenomenology of a Simple Song: Expression, Creativity, and the Recovery of Aesthetics"   She states that by placing aesthetics as art back within the phenomena of experience, this work seeks to recover philosophical aesthetics from the marginal position into which it has been relegated. Musical thinking highlights the rich content of thought, the dimensionality of meaning, and the need to place language back within the phenomena of expression. A phenomenology of expression by way of songwriting reveals a complex creative process, a good portion of which is not transparent (neither rooted in reflective thought nor consciously determined).
Sue's creative component was a song entitled MUSE
Alejandro Mayoral Banos
York student Alejandro Mayoral Baños, a second-year Master's student in Interdisciplinary Studies, is spearheading the development of an app to help First Nations, Métis and Inuit students network with other Aboriginal members around the York community.
"There are apps available that focus on Aboriginal languages, but for networking there isn't anything yet," Alejandro says, "we're tapping into the digital generation."
Alejandro has been working with York's Centre for Aboriginal Student Services to develop the app. Planning started last January and coding began in July. They're hoping for a mid-January release on Google Play (Android) and Apple Store (iOS). So far the app has been focused at York, but they're now expanding it to other post-secondary institutions. "Many of our students are struggling a lot – they come from reserves, come from communities with different lifestyles, they feel lost," he says. "Students in post-secondary institutions have a lot of necessities, (including) crisis management."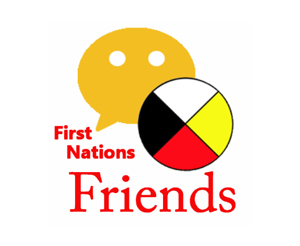 "Many of our students are struggling a lot, they come from reserves, come from communities with different lifestyles, they feel lost," Alejandro says. "For whatever reason, many don't want to identify as Aboriginal—they don't want to be differentiated since they may still face discrimination, even here at York." Through the app, he wants to build an informal support system for Aboriginal students. They can search for other users, connect and start a conversation with them, and in the process build a network. The app will allow users to set up forums on any topic, for example: 'what are the struggles for aboriginal people here at York?' The group will also be building in access to calendars so users can find relevant events and ceremonies. The development group has been working with Aboriginal students, faculty members, alumni, staff and Elders to build in features they as users want, he says.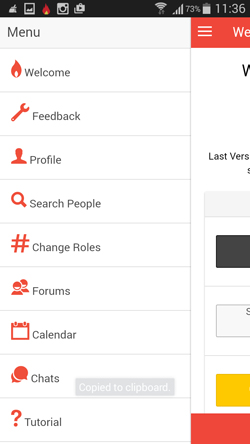 "The community has asked for a safe environment so users will have to get an access code before they can access the apps features. Once they've authenticated for the first time, it will provide automatic log-in for the devices it's installed on," he says. What it won't do is replace apps that already offer chat and video features. "This is not a replacement for apps like Skype," he says, "this is a first step. We're not trying to replace those apps. We're trying to be the first step of communication."
As a community-building app, users will have the option of joining a cyber clan, named after animals. "We have eagles, turtles, bear, wolves, and every clan has a role," Alejandro says. The wolves are the forum moderators, he says, and it's their job to keep the forums a safe environment. There will also be a special role for mentorship which requires special skills to deal with crises. The developers would also like to see the app make its way to reserves so they can have access to the Elders for advice, or for when they have identity issues.
Alejandro notes there have been many people with their hands in the process to develop this app and all of them deserve thanks:
Blu Waters, Billie Allan (Elders)
Ruth Koleszar-Green (Faculty)
Nancy Johnson, Jolene John, Randy Pitawanakwat (Staff)
Lisa Stewart, Samantha Craig-Curnow, Thane Higgins, Rob Lackie, Tsitra Mckay, Jared Visitor, Mariah Abotossaway, Kayla Webber, Jesse Thistle, Candice Jacko, Robyn Grant-Moran, Serena Hill, Joseph Milando, Stefano Federici (Students and community members)
Miguel Gonzalez, Stephen Chen, William Wicken (Supervisors)
Ruth Tait
Ruth's work explores the development of Creative & Accessible e-books, focusing on Inspiration, Application and Methodology. Below Ruth explains her creative component.
I trained as a visual artist and for many years this meant working with physical materials (paint, pencil, paper) along with abstract ideas about composition. At a certain point, I realized that I was also doing a lot of work on computers — my work was transmuting into a digital process. Like any crafts-person, I was curious enough about my own tools to want to know more about them: to "get under the hood", and mess around. I know of great artists who have gone before, who have had this in their genetic makeup. I think of Georges Seurat, whose fascination with the properties of light and experiments with optical colour mixtures were perhaps instrumental in the later invention of the four-colour printing process. But, as is often the case, I had more than one agenda. I didn't just want to mess with computers, I wanted to do something useful.
I decided to explore the potentials and practicalities of the new EPUB e-book standard, which is designed to be a universal, open-source, accessible medium. It is a book that can include movies and sound, can be read inside of a browser and does not need to have a connection to the internet. In order to make a book to test, I needed a good subject. As a painter, I spent a great deal of time, "en plain air", painting. It was this experience, I think, that helped me to remember that without the help Nature's abundance, we would not exist. This realization spurred me to develop a theme that would encourage a reader to get up close and personal with bees.
The generosity of the SSHRC and a good York University funding package, allowed me to solicit the services of three committed, skilled environmental citizen scientists (a photographer, a beekeeper and a singer) to produce the content that makes up the EPUB book that will form the research creative component of the my thesis.
The images and video link below are excerpts from the sample test EPUB. The final EPUB will be made available as a Creative Commons book, which can be accessed via download from a still-to-be determined location. EPUBs can be read through application widgets that are part of any browser (FF, Chrome) or via ibooks on mac OS X.
My thanks go to my Co-supervisors: Dr. Melanie Baljko (Dept. of Computer Science), Dr. Janine Marchessault (Dept. of Film), Michael Longford, MDes (Dept. of Design) and also to the contributors of my Research Creative Project: Michael Battenberg, Fran Freeman and Maria Kasstan.